Caterpillar Hydraulic Pump Repair
NN Hydraulic India is one of the prime names of the market engaged in repairing value added and highly powerful solutions of Caterpillar Hydraulic Pumps. If you have any problem with your Caterpillar Hydraulic Pump, conact us now to repair and work your pump properly.
Quality assurance and our commitments in offering value added and highly powerful solutions of Caterpillar pumps.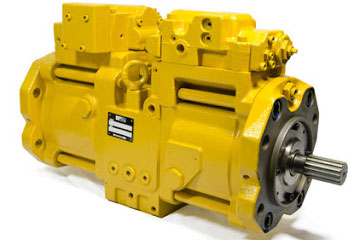 NN Hydraulic India is a famous repair service provider of a wide gamut of Caterpillar hydraulic pumps, motors and parts. We employ the most modern machinery to carry out production and other related processes perfectly. We work as a team in understanding the need of the customers, keeping each other's business interest intact so that we could deliver products at the right time.
Being an experienced organization, we execute all the stages of our services in close association with customers in order to comprehend their exact servicing requirements.
We provide services of the following types of Caterpillar pumps and motors
» Gear-type Pumps and Motors
» Vane-type Pumps and Motors
» Piston-type Pumps and Motors
For product technical information you can visit Caterpillar Web page Click Here
Application Areas
» Construction
» Injection Molding Machine
» Handling
» Environment
» Underground Mining
» Agriculture
» On-Rail
» Forestry
» Off-Road Applications
» Bulk Material Handling
» Manufacturing Equipment
» Marine
» Recycling
» Tunnel Boring Machine
Major Cities We Have Served
Noida, Gurugram, Faridabad, Coimbatore, Vishakhapatnam, Orrisa, Assam, Gujrat, Sikkim, Uttarakhand, Himachal Pradesh, Jammu & Kashmir, Guwahati and many other places.