Liebherr Hydraulic Pump
If you are looking for reliable manufacturer, supplier and service provider for your Liebherr hydrauli pump, look no further than the expert team at NN Hydraulic Pump. Call us today at +91 9999253132 to know how we can help you keep your equipment running at peak performance.
Since 1958, Liebherr has been developing high quality hydraulic products.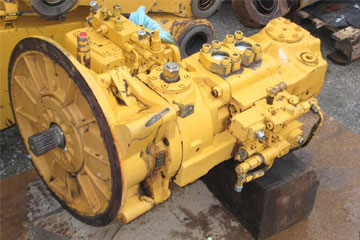 Many years of experience with hydraulic products and applications makes it possible for Liebherr to form a complete hydraulic circuit with own components.
Liebherr builds high quality hydraulic pumps and motors for many applications. NN Hydraulic India supply the following spare parts for Liebherr hydraulic pumps and motors. We are also happy to repair faulty hydraulic units:
» 900 SERIES
» 901 SERIES
» 902 SERIES
» 904 SERIES
» 911 SERIES
» 912 SERIES
For product technical information you can visit Liebherr Web page Click Here
Application Areas
» Construction
» Injection Molding Machine
» Handling
» Environment
» Underground Mining
» Agriculture
» On-Rail
» Forestry
» Off-Road Applications
» Bulk Material Handling
» Manufacturing Equipment
» Marine
» Recycling
» Tunnel Boring Machine
Major Cities We Have Served
Noida, Gurugram, Faridabad, Coimbatore, Vishakhapatnam, Orrisa, Assam, Gujrat, Sikkim, Uttarakhand, Himachal Pradesh, Jammu & Kashmir, Guwahati and many other places.