Danfoss Hydraulic Pump
NN Hydraulics India is a leading dealer, supplier and wholeseller of high-quality Danfoss hydraulic pump and motors, that excel in the harsh operating conditions of the mobile off-highway market.
The right solutions for off-highway vehicles.
Danfoss Power Solutions (formerly Sauer Danfoss) offer high-quality hydraulic and electronic products that excel in the harsh operating conditions of the mobile off-highway market. NN Hydraulic India is one of the authorized Danfoss Hydraulic Pump Dealers & Distributors (formerly Sauer Danfoss) and can provide any pump and motor throughout their entire range. We also carry a wide range of spare parts to do so in the quickest time possible.
Sauer Danfoss, as one of the biggest Companies in mobile hydraulics field, designs, manufactures and sales a wide range of products in the hydraulics and electro-hydraulics components field, including:
Types of the Danfoss Hydraulic Pumps.
Danfoss closed circuit axial piston pumps
Danfoss offers displacements from 20cc up to 280cc and a range of control options, from direct displacement control to automotive control options, to suit your specific application. Performance, power density and functionality are standard features of our axial piston pumps for the diverse off-highway mobile market.
Read more
Danfoss open circuit axial piston pumps
Variable open circuit piston pumps are needed whenever it's time for your machine to do work. With a broad range of displacements (25-260cc) and pressure ratings up to 350bar. Danfoss supports all applications in the construction, agriculture, industrial, marine, and oil and gas industries.
Read more
Danfoss aluminium gear pumps
Danfoss gear pumps are robust and reliable. They are the ideal choice for a wide range of applications. From small to medium and large off-highway vehicles, as well as for industrial applications. Low noise gear pumps are also available. They are the ideal solution for steering applications in cab-equipped mobile machines and for electric/hybrid machines.
Read more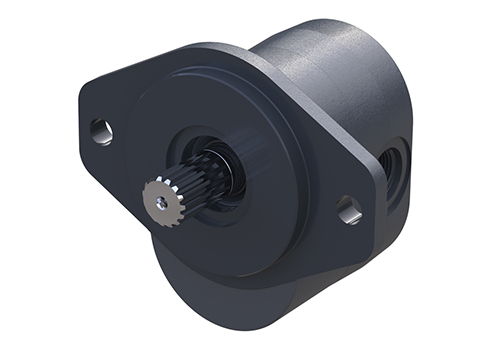 Danfoss cast iron gear pumps
Our cast iron gear pumps are 20% smaller than conventional gear products, and give great power density in a small package. Typical applications are skid steer loaders and heavy-duty machines. Every component of the products is specifically designed for maximum efficiency, dependability, durability and reliability.
Read more
» hydrostatic drives: serie 90, serie H1, serie 51, serie MPV, serie 20, HY2010-025, PLUS +1
» mobile electronics: MC012, MC024, MC038, MC050, MC088
» orbital motors: OMS, OMT, OMV, TMK, TMT, OMP, DH, OML, OMM
» steering parts: idroguide OSPC, idroguide OSPM, idroguide OSPL, idroguide OSPF
» PVG proportional valves: PVG32, PVG100, PVG120>
For product technical information you can visit Danfoss Web page Click Here
Application Areas
» Construction
» Injection Molding Machine
» Handling
» Environment
» Underground Mining
» Agriculture
» On-Rail
» Forestry
» Off-Road Applications
» Bulk Material Handling
» Manufacturing Equipment
» Marine
» Recycling
» Tunnel Boring Machine
Major Cities We Have Served
Noida, Gurugram, Faridabad, Coimbatore, Vishakhapatnam, Orrisa, Assam, Gujrat, Sikkim, Uttarakhand, Himachal Pradesh, Jammu & Kashmir, Guwahati and many other places.