Caterpillar Hydraulic Pump
We are reliable manufacturer, supplier and wholeseller of a broad range of Genuine Metaris piston and vane pumps for Caterpillar® applications – along with hundreds of hydraulic components including rotary groups, lens plates, pistons, yokes, shafts, etc.
Suitable for heavy duty continuous operations.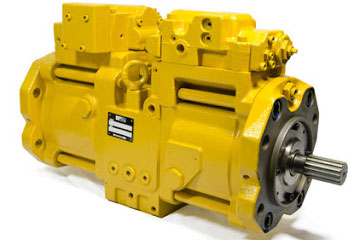 Cat® hydraulic pumps and motors are precisely designed and manufactured to meet the demanding requirements of Cat equipment. Robust design, durable, high-end materials and precision tolerances make Cat hydraulic pumps and motors superior to their will-fit counterparts.
As a reputed dealer and distributor of Caterpillar Hydraulic Pumps, NN Hydraulic India are continuously expanding thier product range, these components are totally interchangeable, quality engineered with very competitive prices.
More options save you time and money
» Gear-type Pumps and Motors
» Vane-type Pumps and Motors
» Piston-type Pumps and Motors
For product technical information you can visit Caterpillar Web page Click Here
Application Areas
» Construction
» Injection Molding Machine
» Handling
» Environment
» Underground Mining
» Agriculture
» On-Rail
» Forestry
» Off-Road Applications
» Bulk Material Handling
» Manufacturing Equipment
» Marine
» Recycling
» Tunnel Boring Machine
Major Cities We Have Served
Noida, Gurugram, Faridabad, Coimbatore, Vishakhapatnam, Orrisa, Assam, Gujrat, Sikkim, Uttarakhand, Himachal Pradesh, Jammu & Kashmir, Guwahati and many other places.