Denison Gold Cup Series Hydraulic Pump
NN Hydraulic India is an authorized wholesale dealer and supplier of Denison Gold Cup Series Hydraulic Pumps and Motors, which offer a wide choice of quick change control options to fit application requirements
GOLD CUP® Hydrostatic Piston Pumps and Motors.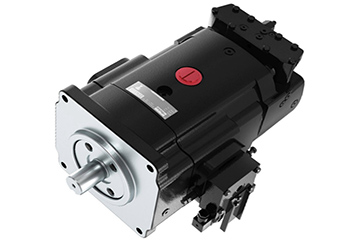 Parker GOLD CUP series of hydrostatic piston pumps and motors delivers exceptional, longlasting performance in severe duty applications. Featuring a robust barrel bearing design, GOLD CUP pumps and motors provide circuit reliability at speeds up to 3600 rpm at 5000 psi continuous pressure or 6000 psi intermittent pressure.

A closed circuit design makes GOLD CUP series pumps and motors ideal for bi-directional function and eliminates energy losses associated with circuit valving. The GOLD CUP's high power-to-weight ratio, compact package, and flexibility in control options and mounting locations deliver significant value-added benefits. These include lower operating costs, ease of installation with fewer components, and longevity for reduced down-time.
» Extended Life and Long-term Efficiency
» Superior Performance and Durability
» Conserve Energy and Save Power
» Reduce Down Time
» Easy Maintenance and Upgrades
For product technical information you can visit Parker Web page Click Here
Application Areas
» Construction
» Injection Molding Machine
» Handling
» Environment
» Underground Mining
» Agriculture
» On-Rail
» Forestry
» Off-Road Applications
» Bulk Material Handling
» Manufacturing Equipment
» Marine
» Recycling
» Tunnel Boring Machine
Major Cities We Have Served
Noida, Gurugram, Faridabad, Coimbatore, Vishakhapatnam, Orrisa, Assam, Gujrat, Sikkim, Uttarakhand, Himachal Pradesh, Jammu & Kashmir, Guwahati and many other places.