Liebherr Hydraulic Pump Repair
We are handling Liebherr hydraulic pump repair work from over 24 years in an effective way and fulfilling all the needs & requirements of our customer's in timely & prompt manner. Call us today at +91 9999253132 to know more.
NN Hydraulic India is the best Liebherr hydraulic pump repair service center, working as per the needs of customer's and offer cost effective solutions in a timely manner.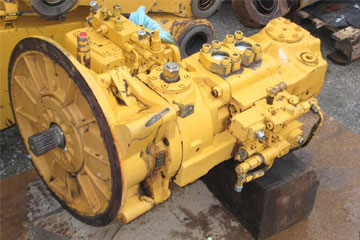 NN Hydraulic India is a certified Liebherr hydraulic pump repair service center. With Liebherr hydraulic products we provide an effective range of Test Bench Testing Facility With Digital Flow 750 LPM Pressure 600 Bar Temperature 25 To 125 C Hydraulic Pump, Hydraulic Motor, and Hydraulic Power Pack Spare Parts. Additionally, we are a renowned service provider of Liebherr that provide prompt & excellent repair & maintenance services with all our facilities.
» 900 SERIES
» 901 SERIES
» 902 SERIES
» 904 SERIES
» 911 SERIES
» 912 SERIES
For product technical information you can visit Liebherr Web page Click Here
Application Areas
» Construction
» Injection Molding Machine
» Handling
» Environment
» Underground Mining
» Agriculture
» On-Rail
» Forestry
» Off-Road Applications
» Bulk Material Handling
» Manufacturing Equipment
» Marine
» Recycling
» Tunnel Boring Machine
Major Cities We Have Served
Noida, Gurugram, Faridabad, Coimbatore, Vishakhapatnam, Orrisa, Assam, Gujrat, Sikkim, Uttarakhand, Himachal Pradesh, Jammu & Kashmir, Guwahati and many other places.