O & K Hydraulic Pump and Motor
If you have any questions or would like to make an enquiry for O & K hydraulic pump & motor please contact us today on +91-9999253132 or email nnhydraulic@gmail.com for more information.
We can supply a large range of O & K hydraulic pumps, including some difficult-to-find models.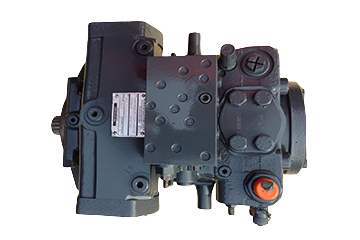 O&K manufactured the world's largest hydraulic excavator, at 900 tons' service weight with a shovel capacity of over 52 cubic metres (68 cu yd) and an engine output of 2,984 kilowatts (4,055 HP). The company also diversified into escalator manufacturing.

NN Hydraulic India established in the year 1998 at Delhi, (India), engaged as the foremost Dealer and Supplier of O & K Hydraulic Pump and Motor and many more products.
» HYDRAULIC PUMP A4V 125 EL
» HYDRAULIC PUMP A10VO 100 DR
» HYDRAULIC MOTOR A6VM 250 EP2D
» HYDRAULIC MOTOR A2FM 125
For product technical information you can visit official Web page Click Here
Application Areas
» Construction
» Injection Molding Machine
» Handling
» Environment
» Underground Mining
» Agriculture
» On-Rail
» Forestry
» Off-Road Applications
» Bulk Material Handling
» Manufacturing Equipment
» Marine
» Recycling
» Tunnel Boring Machine
Major Cities We Have Served
Noida, Gurugram, Faridabad, Coimbatore, Vishakhapatnam, Orrisa, Assam, Gujrat, Sikkim, Uttarakhand, Himachal Pradesh, Jammu & Kashmir, Guwahati and many other places.