Parker Hydraulic Pump
NN Hydraulic Inida can repair any of Parker hydrualic pump or motor including the PAVC, PVP, PVV, F11, F12 and MF Series. We have the experience and knowledge to get your pump back up and running and optimized back to OEM specifcations with quick turnaround.
Founded in 1918, Parker's evolution speaks to a legacy of innovation.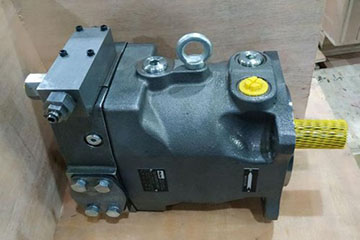 NN Hydraulic India has emerged as the foremost company in Delhi & NCR for offering reliable Parker Hydraulic Piston Pump Repair services. Using our state-of-the-art technology and modern tools, we test, troubleshoot and repair Parker hydraulic piston pump. Moreover, we carry an extensive range of genuine spare parts that enable us to carry out the repairing work in the quickest time possible.
Our Parker Hydraulic Piston Pump Repairing services are hassle free and executed with the committed time frame. Send your Parker pump to our full-service repair center in Delhi, India. Using our state-of-the-art infrastructure, we will test, troubleshoot and repair your unit. As one of the leaders in the field of Parker hydraulic pump repair, you can trust that NN Hydraulic India understands the importance of pump technology to your operations.
For product technical information you can visit Parker Web page Click Here
Application Areas
» Construction
» Injection Molding Machine
» Handling
» Environment
» Underground Mining
» Agriculture
» On-Rail
» Forestry
» Off-Road Applications
» Bulk Material Handling
» Manufacturing Equipment
» Marine
» Recycling
» Tunnel Boring Machine
Major Cities We Have Served
Noida, Gurugram, Faridabad, Coimbatore, Vishakhapatnam, Orrisa, Assam, Gujrat, Sikkim, Uttarakhand, Himachal Pradesh, Jammu & Kashmir, Guwahati and many other places.