Yuken Hydraulic Pump
We, NN Hydraulic India started in the years 1998 are one of the foremost Wholesale Trader, Exporter, and Repair Service provider of an extensive array of Yuken Hydraulic Pumps. Contact us for the pricing and other details.
YUKEN INDIA LIMITED (YIL) was born in 1976 in Technical and Financial Collaboration with YUKEN KOGYO COMPANY LIMITED.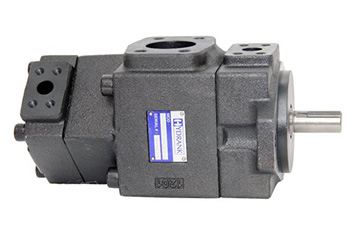 Yuken: Hydraulic Specialists and its products are recognised as an industry leading brand, utilised in various regular and specialist applications around the world. As industries evolve, there are always new and exciting technical challenges to meet and Yuken's pro-active approach ensures that we will remain at the forefront of being a solutions provider.
NN Hydraulic India is well-known manufacturer, supplier and service provider of Yuken Hydraulic Pumps. These pumps are widely used as a source of hydraulic power. They combine stable Performance and robust construction with a wide range of delivery rates.
» Yuken Piston Pumps
» Yuken Vane Pumps
» Yuken Gear Pumps
For product technical information you can visit Yuken Web page Click Here
Application Areas
» Construction
» Injection Molding Machine
» Handling
» Environment
» Underground Mining
» Agriculture
» On-Rail
» Forestry
» Off-Road Applications
» Bulk Material Handling
» Manufacturing Equipment
» Marine
» Recycling
» Tunnel Boring Machine
Major Cities We Have Served
Noida, Gurugram, Faridabad, Coimbatore, Vishakhapatnam, Orrisa, Assam, Gujrat, Sikkim, Uttarakhand, Himachal Pradesh, Jammu & Kashmir, Guwahati and many other places.